10 STEPS TO BUILDING PASSIVE INCOME
WITH DIGITAL PRODUCTS
(Free Download)
Are you interested in building passive income so you can have more financial freedom and flexibility?
Do you feel like you have knowledge to share, but just aren't sure how to translate your expertise into a profitable business model?
Would you be interested in receiving a guide that walks you step-by-step through building passive income using digital products?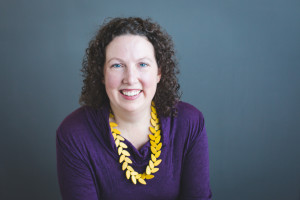 I'm Laura Brandenburg. I've created dozens of digital products and now generate well into 6 figures each year in passive income. It took some time and work to get here, but now I have the financial freedom and flexibility that comes with it.
That freedom is giving me the space to help other mamas create more flexible, profitable, online businesses so they can be empowered economically and work in a way that nourishes their creative spirit.
In 10 Steps to Building Passive Income with Digital Products, I walk you step-by-step through the process I took to build my first business, and that I'm working through again to build this one.
To receive the guide, simply type your email into the box below and click "Sign Me Up!"
Here's what you'll learn about:
Engage your Community to Find Your Profit Potential
Start Building Your Most Valuable Asset – Your Email List
Create Your Online Hub with a Simple Website
Find a Digital Product Idea That Sells
Create a Digital Product (with 7 tips for staying on track)
Set-Up Your Selling Process
Help Potential Buyers Find You With SEO Content
Create a Nurture Email Sequence That Sells Your Product
Grow Your Following and Expertise with Content Marketing
Keep Your Passive Income Passive with a Virtual Assistant
As you can see, I'm not here to give you a 90-day system to 10K months. It took me 4 years to build a business that brought in the 6-figure salary I'd left at corporate, and even then all of my offers were not truly passive.
But then it was like a switch flipped and the work got easier. Growth would happen without me doing anything at all. And when I chose to show up, my work would have a big impact on my bottom line.
10 Steps to Building Passive Income with Digital Products is a 35-page PDF guide that will help you do the right work in the short-term to receive the financial freedom and flexibility you want in the long-term.
Subscribe below to get the Guide
To receive the guide, type your email in the box and click "sign me up," and then be sure to click the link in your confirmation email. You'll receive immediate access to download the PDF guide.
Your privacy is very important to us. We're never going to rent, sell, or otherwise share your email address. We'll only use it to send you what we've promised.
Please be sure to add our email address to your white list or safe list so you don't miss future passive income tips and offers.