Well, hello! I'm Laura Brandenburg and I'm excited to connect with you.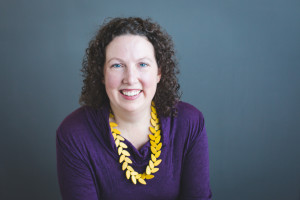 A few details about me:
I'm the founder and CEO of Bridging the Gap, an online training company helping mid-career professionals start business analyst careers. We've been online since 2008 and helped thousands of professionals.
I am on my way from the Rocky Mountain foothills in Morrison, Colorado, to live with my husband, two young daughters, and dog Avery in a beach town outside Wilmington, North Carolina.
There is a special place deep in my soul for inspiring other mom entrepreneurs create profitable, flexible, online businesses that nourish their creative spirits.
This online space – the website you are on now – is primarily the container for my work helping other mom entrepreneurs, under the brand Momstyle Your Business. Here you can find a blog with online business tips, digital products offering you the best of my guidance on building your business, and ways to connect with me on social media.
In particular, I'd suggest downloading my free guide – 10 Steps to Building Passive Income with Digital Products – and joining the Momstyle Your Business Facebook group – that's where I show up most often to share what I'm creating inside my business.
Fundamentally, I believe in seeing the best in people and doing fulfilling and meaningful work in a profitable and creative nourishing way. Whether you are a mom entrepreneur looking to expand your online business or a professional looking to expand your business analysis skills, I'm here to help you find more confidence and enjoy more personal and professional success.