Hey, mama,
What would it mean to bring in a salary that rivals what you made in corporate, while having a lot more fun and freedom?
I call this type of business a momstyle business, and it's totally within your reach.
A momstyle business is not about creating a little side hustle to bring in some extra spending money.
A momstyle business is not about only working during naps and evenings, unless those times happen to be when you do your best work.
A momstyle business is not about burning ourselves out trying to do it all.
A momstyle business is about nurturing our creative souls, generating significant revenue, and allowing us the flexibility to be the moms we want to be.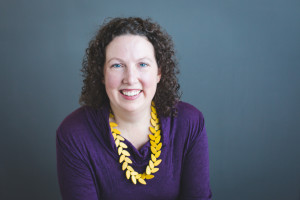 I'm Laura Brandenburg, and I'm an Online Business Strategy Consultant who helps mom entrepreneurs build passive and highly leveraged streams of income.
When I started thinking about having kids, I knew I wouldn't want to completely give up my career. I also knew that I did not want to send my kids to daycare 10 hours per day.
I started a blog 6 years ago thinking it would give me a way to keep my career alive while I stepped away from the corporate world to raise young children. I fully intended to go back "to work" someday.
But then something magical happened.
First, I started having more fun working in and on my business than I ever did in the corporate world.
Then, I started making more money (in mostly passive income) than I ever did in the corporate world, even while working about 25 hours each week from home.
I felt like I was onto something. I realized I wanted to help other moms build online business that were creative, profitable and flexible.
Use the buttons below to take your first steps towards a momstyled business.