I'm guessing that I'm a lot like you. When I became a mom, it's not like my brain just shut off. Although I love being a mother, the acts of mothering are simply not enough to feed my soul and engage my creative spirit. There is always something more bubbling up from deep inside me.
My first blog was a creative outlet for me and even before I had children, it was bringing in some money. But as soon as my first daughter was born, I realized that it was not enough to have a creative distraction. And that going back to consulting was not part of my future.
And so I needed – no, I craved – to find a way to make good money from my blog while also doing work I loved in a super flexible way. I wanted to run my own schedule and make my own decisions about how I invested my time day to day.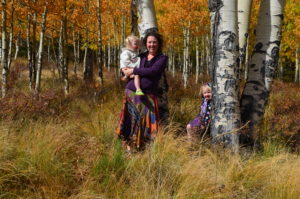 What's more, and I'm sure you've experienced this too, as moms, we want to be everything to everyone.
When we start blogging or helping a community, the questions tend to come in faster than we can answer them.
Or, perhaps you are beyond blogging and running a successful service-based business but you can't possibly serve all the clients coming your way. Or you are tired of repeating the same information again and again and again.
What if there was a way to make more money, help more people, and have more freedom with your time? What if there was a way to proverbially have it all?
This is what passive income products are really all about. They are about creating an avenue to amplify your impact on your community. They are a way of receiving regular income without having to do more work. And they are a flexible outlet to honor that well of creativity inside of you that's not finding an outlet in your responsibilities as a mom.
Learn from a mom entrepreneur who has built
a multiple-6-figure business
working 25 hours/week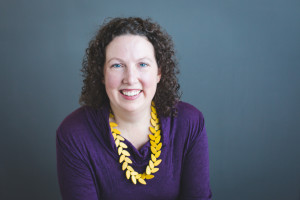 I'm Laura Brandenburg and I've built a multiple-6-figure business creating, launching, and marketing passive income products – ebooks, online courses, and digital toolkits. And while it's taken a lot of work to get here (I've been online since 2008), these days my business really only needs me about 5 hours each week.
Sometimes I invest more so that I can grow that business and do launches that create highly leveraged income. But 5 hours a week is more than enough to keep $20K revenue months flowing (a little over $10K of that is before-tax income).
Right now I'm choosing to invest more of my time helping mom entrepreneurs like you who want to build passive income streams in authentic, creatively inspired ways. It's a choice and one I'm so grateful to be able to make.
How Jen McLellan Got Out of Corporate
and Is Disrupting Maternal Care
for Plus-Size Women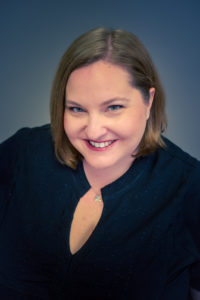 One mom I helped, Jen McLellan of Plus Size Birth, now sells 5-7 ebooks a week and just launched her first online course. But more than this, as she got close to finishing her book, she had the confidence she needed to leave her corporate job while she supplements her income with consulting.
Perhaps even more importantly, the women who read her guide and take her course are part of the change she wants to impart on the world – one where plus-sized women are no longer automatically assumed to have high-risk pregnancies, and receive the nurturing support they deserve to have a healthy, empowering birth experience.
What's more, she recently spoke at a major professional association in the medical field and was able to directly influence care providers supporting the women in her community. Her influence is expanding and so is her impact.
How Jennifer Mason is Changing
How We Perceive Birth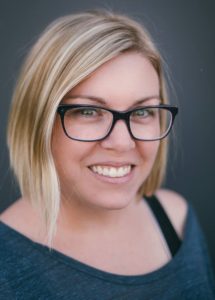 Another mom who attended my very first digital product workshop, Jennifer Mason, and her business partner, Monet Nicole of Birth Becomes Her, just experienced their first $7,000 month. After releasing their birth photography toolkit, they've gone on to release 4 more digital products and sell out local workshops for birth photographers.
They are making money, doing work they love, and helping more women become birth photographers, which in turn is changing all of our perceptions about a women's birth experience.
No Matter Your Niche,
Passive Income Is an Option
These two examples happen to come from the birth profession, but building passive income products with impact is most definitely not isolated to this industry. My own first niche is about as far away from birth as can be, as I help mid-career professionals start business analyst careers.
What's more, inside our programs we've had editors, graphic designers, website designers, bloggers, and even a college admission counselor come up with passive income ideas.
I want to help YOU help more people, make more money, and have more options for how you show up in your business and with your children. Let's dive right in.
About Passive Income Products
with Impact
This is what I've got – Passive Income Products with Impact is a 5-module program where you'll learn exactly how to create and sell digital products so you can help more people and achieve true financial freedom and flexibility.
You'll be able to have a positive impact on your community by creating a passive income product, getting it set up to sell on your website, running your first simple launch, and creating a system that will generate ongoing evergreen sales.
This program covers the structure I've used to launch dozens of digital products in my business and set up marketing systems to receive ongoing passive income sales on an evergreen basis. Jennifer Mason, Jennifer Rue McLellan, and several other women have used it to start generating passive income as well.
You'll receive over a dozen of time-saving resources.  With each module, you'll be able to download extras like checklists, templates, and workbooks that will help you go through the process as quickly and easily as possible so you can focus on your unique creative work that only you can bring into your product.
Here's a look at what's included
Module 1 –
Your Profitable and High-Impact
Passive Income Product Concept
After working through this module, you'll have refined your passive income product idea to ensure it will have a positive impact on your community and be profitable – in other words, sell.
You'll learn about how to select the right format for your digital product idea and how to receive feedback from your community early, so you don't over-invest your time and energy in a product that no one wants to buy.
Additional time-saving resources include:
Email template to receive feedback from your community.
Product Concept Workbook to help you discover the simple idea that will sell.
Module 2 –
How to Create Your Digital Product
(and Actually Finish It!)
After working through this module, you'll have created your digital product that is going to have a long-lasting impact on your community and begin to generate long-term financial freedom for you and your family.
We cover exactly how to plan out your implementation process and avoid the most common sticking points that hold people up from actually finishing their products. (If you've ever started a product but not finished it, this module is for you!)
Additional time-saving resources include:
Product Creation Planning Workbook to help you plan out your creative process.
Sample templates in Word and Excel, so you can get started creating your content right away.
Formatting and Editing Checklist to ensure you don't overlook important quality checks.
Email template to receive feedback from potential buyers on your product.
Module 3 –
How to Sell Your
Passive Income Product Online
After working through this module, you'll have your entire online sales process set up so you can start selling your passive income product. We'll cover how to write sales copy that sells your digital products and how to set up a simple shopping cart to easily process payments and deliver your products.
(No additional investments are required, as long as you can create a new page on your website, access and use Word processing software, and have a PayPal account for your business. However, you may opt to invest in one of our recommended shopping cart solutions, which start at $5/month.)
Additional time-saving resources include:
Sales Copy Template for eBooks ($27 value)
Sales Copy Template for Digital Toolkits ($27 value)
Sales Copy Template for Online Courses ($27 value)
Shopping Cart Comparison Matrix
Module 4 –
How to Launch and Sell
Your Passive Income Product
After working through this module, you'll have planned and implemented a launch to generate the first sales of your digital product and get it into the hands of the people you want to help.
Launches can be big and complex, but we'll cover the simplest, high-impact strategies for running a relatively quick and easy launch.
Additional time-saving resources include:
Digital Product Launch Planner ($27 value) – so you know exactly what to do when to plan out a profitable launch.
Launch Email Templates – these are copy-and-paste templates will literally save you hours of time creating your launch content).
Launch retrospective template, so you can learn from your launch results and increase sales during your next launch.
Module 5 –
How to Create an Evergreen
Online Marketing System
After working through this module, you'll have set up an online system that generates consistent passive income sales of your existing products. (You will need a website or blog, along with email marketing software with auto-responder functionality to complete these steps.)
Evergreen passive income sales are what allow you to be an ongoing resource to help your community and generate a consistent income stream, even while you are taking care of your children, enjoying a well-deserved vacation, or working on your next digital product.
Additional time-saving resources include:
SEO Guide for Busy Moms ($27 value)
Sales Funnel Email Templates – again these are copy-and-paste templates not available separately and will literally save you hours of time creating your first funnel or email nurture sequence.
In addition to the 5 modules, we have some special bonuses for you as well. Let's take a quick look at those.
Bonus #1 –
The Passive Income Product
Idea Generator Mini-Class
One of the limiting beliefs people have when it comes to creating a passive income product is that they don't have any ideas, or that none of their ideas are "good enough" for someone to buy.
As soon as you join Passive Income Products with Impact, you'll receive an entire 4-module mini-class that covers your digital product options, stepping into your authority, the various digital product formats, and brainstorming profitable digital product ideas.
It would be virtually impossible to go through this material and not come up with at least one digital product idea. Most people come up with several good ideas and the challenge then becomes choosing one!
You'll find yourself coming back to these materials again and again to discover new, high-impact ideas as you expand your digital product catalog.
The bonus mini-class is available in audio mp3 format with nicely formatted PDF transcripts.
Bonus #2 –
Consulting and Support in our
Exclusive Online Community
Creating a passive income product and selling online can be really isolating. So that you can connect with other mom entrepreneurs creating passive income, you'll receive access to an exclusive Facebook community for ongoing support and encouragement.
I'll personally be available inside the community to answer consulting questions and provide feedback on your product, sales copy, and marketing plans. The community is there for your accountability and so you can get the support you need as you work through all 5 modules.
So as you implement the system to create your digital product, you can check in and get the support you need as you create, launch, and generate ongoing sales of your passive income products.
Bonus #3 –
Interactive Small Group Consulting with Q&A
One last bonus – and this is probably the most valuable aspect of this particular offer. This version of Passive Income Products with Impact is being run as a live, interactive session. Instead of receiving access to each module to work through on your own, we'll walk through all of the materials together live with time set aside during each session for you to start planning out your product, launch, and marketing system.
You'll leave with a set of tasks you can do each week in between school drop offs or nap time. What's more, you'll be able to get your questions about each module answered through direct Q&A.
The live sessions are scheduled for each Tuesday in May at 3 PM Eastern time. And, of course, recordings and replays will be available if you can't make it live and you can send me your questions in advance to be answered on the calls.
Join Today – click below to join
Passive Income Products with Impact
The investment in the Passive Income Products with Impact program is $297. That might sound like a lot of money. But if you sell 15 products at $20 each, you'll cover the cost. A lot of mamas I work with list their first product at $97, and so just three sales will just about cover your investment in the system.
Click below to join today. We'll get started on May 2 and Monday, May 1 is the last day to join the program.
You'll receive immediate access to the resource page with the complete program outline, the Passive Income Idea Generator mini-class, an invitation to join the live sessions for each module, and access to the exclusive Facebook community.
No matter what,
we've got you covered
Before we recap everything that's included in Passive Income Products with Impact, let's address the questions we most often receive about our products.
You'll have online access to all of the class materials and recordings for at least 6 months.
We have friendly and responsive customer support just in case you have trouble accessing the materials, can't open a file, or need an extra copy of your receipt for tax purposes.
Finally, while I fully expect you'll find the system puts you at peace when it comes to managing money, we've got you covered with a no-hassle money-back guarantee for 10 days following your purchase, just in case it isn't a good fit.
Let's be sure 2017 is your year to start receiving passive income in your business while also helping more people and making a bigger impact on your community.
Here's a quick look at
what you are about to receive
When you join Passive Income Products with Impact today, you'll receive:
All 5 modules delivered in a live, interactive, virtual format, so you have extra accountability to go through the materials. (Replays are always available if you can't attend live.)
Opportunity to get your questions answered during our live sessions.
Time-saving checklists, templates, and workbooks to make the passive income creative process as simple and straightforward as possible.
Access to an exclusive Facebook community where you can receive ongoing consulting and support.
The bonus Digital Product Idea Generator mini-class, to help you come up with your first or next profitable idea.
The program starts on May 2, 2017, so join us today!
{Registration is Closed}