Digital Product Launch
Planner
Only $27 Today
When you download the Digital Product Launch Planner for only $27 today, you'll receive a 5-step system for launching your digital product. You'll learn exactly how to structure your offer to kick-start the selling process, how to communicate with your audience about your offer, and what to do before, during, and after your launch.
There are tons of launch systems and formulas in the marketplace today. Most of them cost hundreds, if not thousands, of dollars. What's more, most of them assume you can work 60 hours a week for the weeks or months leading up to your launch and perhaps even more during your launch.
As a busy mompreneur, I can safely assume you want the tried and true ways to maximize your immediate profits while you get to spend time with your family.
And that's exactly what you'll get in the Digital Product Launch Planner.
A few notes about
Laura Brandenburg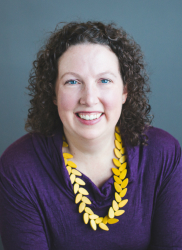 I'm Laura Brandenburg of Momstyle Your Business. I've been selling digital products online since 2008. As part of building my 6-figure business, I've run dozens of launches, big and small. I've experienced big (30K+) successes and complete flops (i.e. no sales). But most of my launches generate between $10-20,000 in revenue without being an over-arching headache to run.
I've wrapped all of this knowledge and experience to help you run your first successful launch into the Digital Product Launch Planner. And I'm offering this planner at a super-affordable price because I want more mamas to experience the economic empowerment that comes with a successful launch.
Here's a look at what's inside
The Digital Product Launch Planner is a 25-page PDF that will walk you through exactly how to put together a successful launch. Here's what you'll learn inside the planner:
How To Structure Your Launch and Maximize Profits – Explore the three options for getting buyers interested in your launch, and how to choose the right one for your product and business.
Build Your Communication Plan for Sales – During launch, you need to communicate and promote a lot to generate awareness for your product and bring people into your offer. This step walks you through how to craft your messages before and during your launch, as well as provides suggestions for expanding your reach through secondary communication channels and passive promotion.
What To Do During Your Launch – While most of the work you do for a launch will be before you open the cart, there are some important activities to do during launch that will increase sales. You'll learn exactly what to do, as well as how to even out the emotional roller coaster of a typical launch.
What To Do After Your Launch – Here you'll learn what to do after your launch, besides, of course, celebrate your success and figure out what to do with the money you just earned. These steps could generate even more income from your launch and will set you up for even more success for your next launch.
When To Time Your Launch – Even though you are choosing the simple path, launch still requires time. What's more, the wrong launch window can just about kill your chances of success. In this section, you'll learn how to consider multiple different factors to pick the best possible launch timing.
What's more, the Digital Product Launch Planner includes an editable checklist in Microsoft Word that you can use to plan your launch, and an editable Word document to review and learn from your launch, which will help you improve your next launch.
Click below to pick up
your copy today for only $27
Click the "Add to Cart" button below to download your copy of the Digital Product Launch Planner. Once you complete your investment, you'll receive an email with a link to download the PDF planner and supporting Word templates (provided as a single zip file) to any device or computer you'd like.