Make More Money
From Your Business
In Less Time
With the Digital Product Workshop
Only $97
If you are looking to increase your income and help more people without working more hours, this virtual, 6-part Digital Product Workshop will help add a digital product to your offerings. And, if you are just starting to consider what type of online business makes sense for you, the workshop will help you find good ideas, get out of the overwhelm, and figure out what to do next to build your business.
When I was starting my first business, I experimented with consulting, then coaching, then training. I looked to monetize my blog through advertising and affiliate promotions. Then I landed on a blend of digital products that established my authority, brought in new customers, and also increased my income into six figures.
Now, I'm inspired to help other moms on their journey to create profitable, flexible businesses, and I'm starting by empowering you to add digital products to your offerings.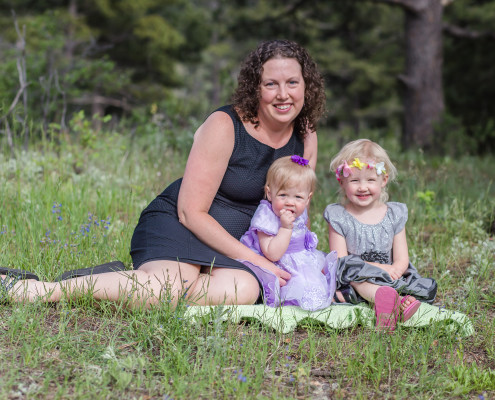 Click below to start
your workshop today!
(Only $97)
Your Digital Product Workshop is waiting for you on the other side of the "Add to Cart" button below. You'll receive details to download the workshop after your payment goes through.
(Or, keep reading to learn more about the workshop.)
Bringing a digital product
from "someday" to now
Most moms I talk to feel they have a product or book inside of them, but get stuck somewhere in the creative process.
You might have so many ideas that you don't know where to start. In the workshop, you'll learn how to sort through your ideas and select the best possible idea to start implementing.
You might not think your idea is big enough or grand enough to be a digital product. In the workshop, you'll learn how to step into your authority and discover product ideas that will sell.
You might have an idea, but not be sure what format it should be delivered in or how to get started implementing it. In the workshop, you'll learn the pros and cons of the various formats and create an implementation plan to bring your concept into selling reality.
I've been through these sticking points too, worked through them (and wasted a lot of time working through some of them). Now I'm sharing my tricks with you so your path to profitability can be easier than mine.
What you'll learn in the
Digital Product Workshop
Let's take a look at what's inside the workshop.
Module 1
Your Digital Product Options
We start by digging right in and exploring what types of digital products are available. You'll learn about my digital product journey, how I experimented with different formats, and the key decisions that enabled me to build a catalog of profitable offerings that now regularly bring in 10K/month of passive income.
Along the way, you'll get the best possible start on your digital product journey by learning the mistakes I made and where I sank unnecessary time.
Module 2
Stepping Into Your Authority
Digital products start with our knowledge. Each of us knows something that others want to learn about. And a digital product is a simple way to share that knowledge so that others can learn from us anytime, anywhere.
In this module, you'll be guided through a quick exercise to step into your personal authority and discover new learnings that you can share with others.
Module 3
Choosing the Right Format
for Your Digital Product
The variety of digital formats available today can be mind-bending.  What format is right for you and your products?
We'll cover:
How e-books can be used to communicate a core concept and establish your authority.
How digital toolkits can have very high perceived value while also being super simple to create.
How e-courses can enable you to go deep into a topic and help your customers take action, even if you keep the formatting simple.
Module 4
Brainstorming Digital Product Ideas
With the different formats in mind, we'll move right into a structured brainstorming exercise that walks you through how to discover ideas that will actually sell, be simple to create, and that invigorate you.
You'll leave this module with more ideas than you can implement right away, which is why the next topic is so critical.
Module 5
Selecting Your First Idea
The most common mistake I see people make is that they fall in love with 2 or 3 or 4 ideas and start to work on all of them. They make a little progress here, a little progress there. When they get stuck on one product, they shift their attention to another.
A lot of work gets done, but nothing ever gets delivered into the world where it can help someone and make you money.
In this module, you'll select one idea and leave this lesson with the confidence that you selected the best possible idea to get started on right away.
Module 6
Planning Your Digital Product Implementation
Even with one idea, it's easy to get stuck because if you are not sure where to get started. In this module, you'll walk through a step-by-step process to plan the implementation of your digital product so you can get started right away.
What's more, we'll go through a few planning tricks that can help you get moving more quickly by clearing out the space you need to do the work and infuse your project with your creative energy.
Let's talk formats and details
Each module includes an mp3 audio file and full-text PDF transcript. Where appropriate, you'll also receive workbooks, templates, and resource guides to support your application of each step.
Each and every lesson closes with a clear next step, so you'll never be at a loss as to what to do next to move your digital product planning process forward.
You'll receive all of the content right away, and be able to refer back to them online or download them for your personal use.
No matter what comes up,
we've got you covered
I've been delivering digital products for more than 5 years, and we've got a lock-step customer service system that has dealt with just about every possible issue and concern.
Let's look at a few of the ways we'll make sure your experience is a positive one.
First, you'll be able to download all the files in a single zip file. You'll have online access to all of workshop materials for 6 months.
We have friendly and responsive customer support just in case you have trouble accessing the materials, can't open a file, or need an extra copy of your receipt for tax purposes.
Finally, while I fully expect you'll find the workshop helps you plan out your first digital product idea, we've got you covered with a no-questions-asked money-back guarantee until 7 days into the workshop, just in case things don't work out.
The Digital Product Workshop will help you get started on a path to helping more people and receiving more income without necessarily working more hours. You'll leave the workshop with an implementation plan for a single digital product idea and the creative energy you need to get started right away.
Click below to start
your workshop today!
(Only $97)
Your Digital Product Workshop is waiting for you on the other side of the "Add to Cart" button below. You'll receive details to download the workshop after your payment goes through.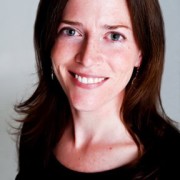 "We had a GREAT workshop yesterday with Laura Brandenburg. She gave us a simple system for working through our ideas, figuring out how they would translate into a viable product, and then fleshing out the details.
I was pretty inspired to take action and feel like I already have most of a plan in place."
"I absolutely loved the workshop and cannot even begin to tell you all the opportunities that have opened up to me since attending.  Some of the opportunities were already there, I was just not opening myself up to them.
I'm sure every workshop takes on a different personality, but I totally felt validated as a mom with entrepreneurial goals and aspirations which was very empowering for me. "