Trade in

financial pain

for
true

financial freedom
Do you feel like financial abundance is only available to a select few? And that the idea of building a 6-figure business is too good to be true?
I get it. During the early days of my business, I never allowed myself to write down my big financial goals, because deep inside they seemed impossible.
I'm here today, sharing my online business strategies with you, because I started with virtually nothing and built a multiple 6-figure online business. Now I want to empower more moms to live in financial freedom too.
It's time to take back control of your money (instead of letting it control you).
It's time to stop pinching pennies and hoping less will turn into more.
It's time let go of the feeling like there is never enough, when you believe there should be more than enough.
You might be receiving $40K, $50K, or $60K per year now through a lot of hard work, and think that receiving $100,000 or more is out of your reach. Or, perhaps you recently experienced an unexpected boom in your business and want to manage the revenue to experience true financial freedom, instead of dropping back into the cycle of money worries and stress.
With the 6-Figure Cash Flow System you'll learn simple money management techniques that will empower you to attract the money you want and create more financial stability in your business.
What's keeping you from
experiencing the freedom of
financial abundance?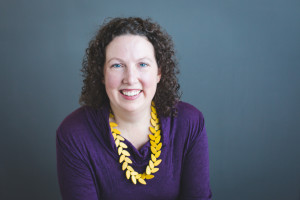 I'm Laura Brandenburg. Today I run a multiple 6-figure business. As someone who grew up cutting coupons and saving pennies (literally—I remember depositing pennies at a time into my savings account as a teenager), getting to the point of trusting that my business would consistently make enough money to cover my expenses took a series of changes in how I managed money and how I thought about money.
Financial abundance is more than how much money you're earning. The truth is you can have a million dollars in your pocket, but if you don't manage your cash flow for abundance and set yourself up subconsciously for financial success, you'll STILL have money issues.
The revenue eventually came into my business because I put systems in place that enabled me to work around my limiting beliefs about money, and gradually shift my mindset as I experienced financial success.
I began doing things like:
Consciously planning out expenses so that I wouldn't be surprised and feel behind.
Mapping out realistic revenue plans and deciding what actions would make them a reality.
Structuring how my money flowed through my business to eliminate surprises and save up for big investments.
As I changed my processes and started to experience different results, my beliefs shifted quickly too.
It's in the doing where the learning happens. Your experiences with money shift. Then your beliefs change. Then you have a new mindset. Then you have a new life.
The 6-Figure Cash Flow System is all about the routines and structures for doing, so you can change your mindset and your beliefs about money permanently.
Let's take a look inside the
6-Figure Cash Flow System
The 6-Figure Cash Flow System contains a Cash Flow Management Workbook, plus 3 modules (with audio mp3s and full text PDFs) walking you through how to use the workbook to manage your cash flow each and every month.
You'll learn exactly how to manage your money inside a 6-figure business and what actions you need to take to meet your financial goals for this year.
And this system is NOT complex. I'm the person who does not balance her checkbook, and I can do this. In fact, now I spend less than an hour per month updating my spreadsheets and managing my cash flow. Then I'm off to more fun, freeing, and creative work without having money worries cluttering up my mind.
Here's what we'll cover.
Module 1 –
How to Feel Good About
Spending Money in Your Business
If you are having trouble raising your prices or charging what you know you are really worth, it's probably because you are not clear about your expenses. In module 1, we will get your expenses, or investments, out into the open so you can clearly manage them from here on forward.
You'll learn:
How to take a lot of the tedium out of managing your money using my super-simple monthly expense management spreadsheet.
How to account for annual expenses, like web hosting and taxes, so they don't surprise you.
How your internal story about spending money can hold back your growth.
After the first class, you'll feel more at peace with what's on your expenses list and why, and also see how your expenses might scale as you grow your business.
Module 2 –
How to Attract Financial Abundance
with a Revenue Plan

Early in business, I had a vague idea of how much money I wanted to make and it was always more than what seemed to pop into my checking account. It was hard for me to realize that I could make money doing what I was doing.
It wasn't until I got clear about exactly how much money I wanted, and exactly how I could structure my business to generate that money, that I was able to grow into a 6-figure income that felt stable and secure.
You'll learn:
How to set a clear and abundant revenue goal so that you know exactly what all of your hard work is going to earn you.
How to use my monthly revenue planning worksheet to break down your goals, see exactly where the money is going to come from, and figure out what you need to do to receive financial abundance.
How to use your revenue plan to learn from what's happening inside of your business, so you can do more of what works and less of what doesn't.
You'll leave this class having turned any money pipe dreams that might be swirling around in your head right now into actionable plans and systems, so you can begin to rely on your business income alone to achieve your financial goals.
Module 3 –
How to Stop Worrying
about Cash Flow

No matter how much money you make, the money coming into your business will not be in the form of a consistent paycheck. Unless you change how you manage the flow of money, you'll always be caught in the circle of money stress, worrying about whether an upcoming bill will be covered by an upcoming sale or client.
As part of growing my business, I created routines that evened out the ebbs and flows, so that a low revenue month or an unexpected expense didn't leave me feeling anxious about money. And that's what we'll cover in module 3.
You'll learn:
How to use my monthly money management routine to manage your money one time each month, and be 100% confident all of your expenses are covered.
How to create cash reserves so you'll be able to handle unexpected expenses easily.
How to leverage your money to grow your business and create more freedom.
When I made these changes, I went from spending more than an hour worrying about money each and every week to less than 30 minutes each month. When money is no longer a constant stress, your creative energy grows and you position yourself to create a lasting legacy with your business.
Cash Flow Management Workbook
You'll also receive an easy-to-use Cash Flow Management Workbook that walks you through each part of this process, and enables you to put the system to immediate use inside your business. The workbook does all of the calculations for you, so you can invest your time and energy in the planning and money decisions instead of basic number crunching.
The Workbook is available in Microsoft Excel format and is importable to Mac Numbers and Google Sheets.
How I can afford to
share this program
for only $97
You might be thinking that at $97, the 6-Figure Cash Flow System is a bit too good to be true. The honest truth is that I've seen first-hand what implementing this system has meant to me and my family, and now I want to share it with others so they can duplicate my success.
What's more, my core business, the business that I built into 6 figures from virtually nothing, continues to support our family financially. This gives me the freedom – the very freedom I want you to experience – to make offers in such a way that allow me to reach and empower as many women as possible.
I'm offering this system at $97 so that the investment level cannot be a barrier.
No matter what comes up,
we've got you covered
I've been delivering virtual classes for more than 5 years, and we've got a lock-step customer service system that keeps you learning and supported.
Let's look at a few of the ways we'll make sure your experience is a positive one.
You'll have online access to all of the class materials and recordings for 6 months.

We have

friendly and responsive customer support

just in case you have trouble accessing the materials, can't open a file, or need an extra copy of your receipt for tax purposes.

Finally, while I fully expect you'll find the system puts you at peace when it comes to managing money, we've got you covered with a

no-hassle money-back guarantee for 7 days following your purchase,

 just in case it isn't a good fit.
Let's be sure that money is not a stumbling block for you this year, even if your business is new and you're still getting your footing.
Here's a quick look at
what you are about to receive
When you pick up your copy of the 6-Figure Cash Flow System, you'll receive a step-by-step workbook, audio mp3 files and full-text PDF transcripts that walk you through each part of the 6-Figure Cash Flow System you'll need to earn 6 figures and beyond.
You'll learn:
How to feel good about spending money in your business.
How to attract financial abundance with a revenue plan.
How to stop worrying about cash flow.
You can download the entire system right away, or use your online access to go through the system step by step.
Click below to get the
6-Figure Cash Flow System!
(Only $97)
Your 6-Figure Cash Flow System is waiting for you on the other side of the "Add to Cart" button below.